Our Projects Throughout Turkey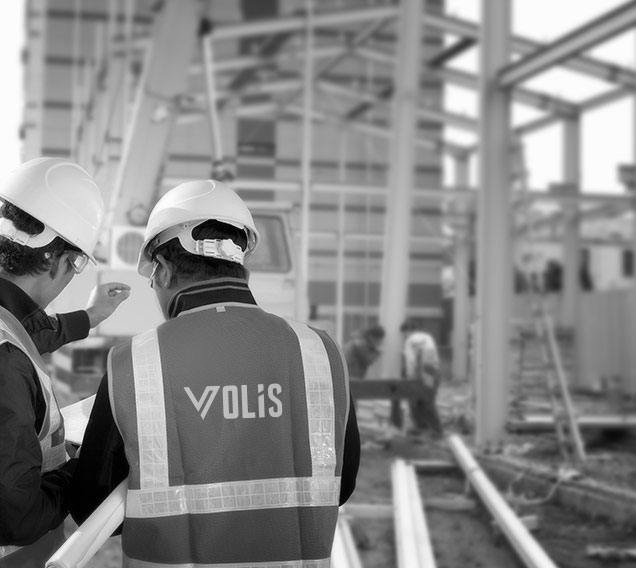 We do our job with passion since the year 2004…
We keep on with our efforts with offices, business centers, and housing projects we produce as investor, in addition to the successful contracting works we carry out in various industries.
Housing Projects
In our housing projects, we give particular importance to safety and human health.
We plan and apply state of the art construction methods, technology, and aesthetic together.
We offer nature-friendly new generation living spaces, which are conform to the requirements of the modern life, and which would accept individuals positively.
Industrial Buildings
We aim to complete all our construction products in the shortest time and in the best quality possible, through studying these and preparing their projects.
Our priority is to create profitable structures, with buildings, which can be used efficiently and with budget-friendly construction costs.
Office and Business Centers
The quality of our work environment is the element that affects our daily motivation and efficiency the most.
Fully aware of the abovementioned fact, we prepare the plans and projects of business centers and office buildings in the manner, which would allow people to work most efficiently, and we realize these plans and projects.
Other Service Fields
The fuel-oil industry is a service field, which inherently requires the highest level of safety and environmental measures, and demands a high mobilization capacity.
VOLİS, which has been successfully fulfilling these requirements since many years, is among the most prestigious construction firm of the fuel-oil industry, and is sought after by the industry's leading firms.
Housing Projects
The product of meticulous and planned efforts: nature-friendly living spaces…
Manzaravadi
Karaağaç Mah. Sırtköy Bulvarı No: 11
Büyükçekmece / İstanbul
12.500 m2
Villa Project
Sales are ongoing
details
Anemoss Houses
Karaincir Koyu
Bodrum – Muğla
1.500 m2
Villa Project
Sales are completed
details
9 Yapı A.Ş. Sanayi Sitesi
İstanbul
Industrial estate construction
Completed
details
Proyap A.Ş. Fabrika Binası
İstanbul
Factory building construction
Completed
Factory building construction
İstanbul
Factory building construction
Completed
Step Ayakkabı
İstanbul
Extensive works construction
Completed
Çatalca Organik Tarım
İstanbul
Organic agriculture farm construction
Completed
CHT Tekstil Kimyasalları Fabrikası
İstanbul
Infrastructure
Completed
A-Stand Mobilya Fabrikası
Malkara / Tekirdağ
Factory building construction
Completed
Altınbaş Fabrika
İstanbul
Extensive works construction
Completed
Irmak Çiftliği
Mardin
Farm construction
Completed
Malia Zeytinyağı Fabrikası
Karaburun / İzmir
Factory building construction
Completed
Thyssenkrupp Materials
Kocaeli
Extensive works alteration
Completed
Metraj-1 İnşaat
İstanbul
Factory building construction
Completed
Metraj-2 İnşaat
İstanbul
Factory building construction
Completed
Industrial Buildings
High-quality, budget-friendly industrial constructions, which can be used efficiently…

Industrial Buildings
High-quality, budget-friendly industrial constructions, which can be used efficiently…

9 Yapı A.Ş. Sanayi Sitesi
İstanbul
Industrial estate construction
Completed
Proyap A.Ş. Fabrika Binası
İstanbul
Factory building construction
Completed
Factory building construction
İstanbul
Factory building construction
Completed
Step Ayakkabı
İstanbul
Extensive works construction
Completed
Çatalca Organik Tarım
İstanbul
Organic agriculture farm construction
Completed
CHT Tekstil Kimyasalları Fabrikası
İstanbul
Infrastructure
Completed
A-Stand Mobilya Fabrikası
Malkara / Tekirdağ
Factory building construction
Completed
Altınbaş Fabrika
İstanbul
Extensive works construction
Completed
Irmak Çiftliği
Mardin
Farm construction
Completed
Malia Zeytinyağı Fabrikası
Karaburun / İzmir
Factory building construction
Completed
Thyssenkrupp Materials
Kocaeli
Extensive works alteration
Completed
Metraj-1 İnşaat
İstanbul
Factory building construction
Completed
Metraj-2 İnşaat
İstanbul
Factory building construction
Completed
Office and Business Centers
Comfortable and spacious workspaces, which increase efficiency…
Palmiye İş Merkezi
İstanbul
Business Center Building
Completed
Volis 1-2 İş Merkezi
İstanbul
Business Center Building
Completed

Bahçeşehir Park Showroom
İstanbul
Sales Office builing
Completed

Kalvan İş Merkezi
İstanbul
Extensive works alteration
Completed

Other Service Fields
Safe, sound, environmentally-conscious fuel-oil projects…
Other Service Fields
Safe, sound, environmentally-conscious fuel-oil projects…